SNOWMAN THEMED KID ACTIVITIES⛄️
Posted on

June 26, 2019

in 1st Grade, 2nd Grade, 3rd Grade, Coloring, Crafts, Fun Themes For classroom, Instagram, Kindergarten, Math, Pre-K, School, Teacher, teachers, TPT
SNOWMAN THEMED KID ACTIVITES
Build Math fluency with a BUILD A SNOWMAN Color by Number Addition 1-12
Product includes:
1 – Coloring by Number Addition worksheet (with sums up to 12)
1 – Example Color Key
1 – page of some SNOWMAN, SNOWFLAKE facts and jokes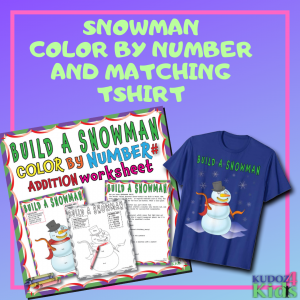 It is the little things that kids notice and remember. The finer details about how you wore your hair or your funny shoes. Something that may seem silly or no big deal to a teacher may mean the world to a child or even a parent. Everyone notices the little things. Even when they don't they do. The whole experience is more fun. Someone may not be able to tell you why – they just know.
FIND THE SNOWMAN/WOMAN

DOWNLOAD OUR FREEBIE FIND THE SNOWMAN/WOMAN –Snowman_Snowwoman_color
DOWNLOAD OUR FREEBIE _FIND THE SNOWMAN/WOMAN –Snowman_Snowwoman_BW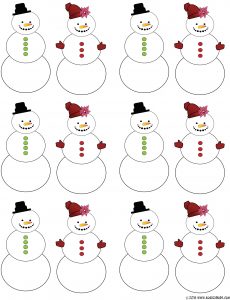 FUN MORNING ACTIVITY OR AFTER RECESS ACTIVITY!
Print out the SNOWMAN/WOMAN and cut them out. Hide them throughout the room. Prepare the kids the day before that they will have a fun activity for the morning! When they enter the room they will each be assigned a certain area of the room to find the gingerbread. Another option is to send them in groups of 5 and each one has to find 1-2 SNOWMAN/WOMAN (depending on how many you cut out).
At home activity, if you are sending out 1-3 kids in your home to search, cut out multiple SNOWMEN/WOMEN and have them find 3-5 each throughout the house! You could assign each child a room to search.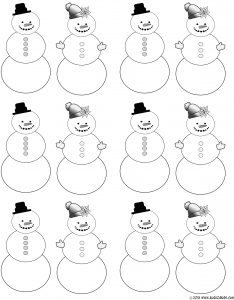 FUN BRAIN/VISION ACTIVITY!
A great exercise for the brain and vision is to hold the child facing outward into the room and then turn them in a circle 2-3xs and have them visually look for the SNOWMAN/WOMAN. The SNOWMAN/WOMAN needs to be placed throughout the room but not hidden. They have to point out and describe where they see the SNOWMAN/WOMAN. It is excellent for the vestibular.
CHECK OUT OTHER THEMES...
Sing the FROSTY THE SNOWMAN SONG
Sing/Listen to Winter Wonderland
Find the silly in yourself and get excited about the theme.
Wear a SNOWMAN or SNOWFLAKE Jewelry!
Try earrings, necklaces, a bracelet, funky socks or anything that can get your kids excited to learn!
CREATE SNOWMAN IMPRINTS WITH SLIME
Use slime as you would dough. Just get some cute cookie cutters. Check out our slime recipe here: http://kudoz4kidz.com/wordpress/slime/
Roll it out flat and imprint the cookie cutters into the slime. You can make an imprint design and/or cut it out as you would to prepare a cookie. It is a helpful fine motor activity.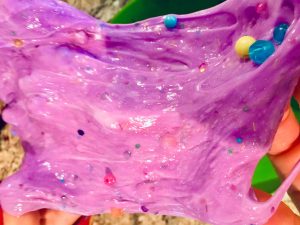 Do a snow family scene. The slime we used is in the video below.
Our Slime recipe – no borax, no artificial dyes
This has lovely colorful illustrations. It is a must read every winter. It is so cute! It has a nice theme about learning the value of working together while not over shadowing being an individual. Especially around the holidays when it's easy to forget what the holidays are really about!
They LOVE pop-up books. This is a timeless treasure that will enchant both through its subtly written text by Jennifer Chushchoff and the marvelous artwork by Yevgenia Yeretskaya. It taps into the wondering of Nature's intricacies and a simple explanation of how it works.
What sort of ball doesn't bounce?

A snowball.
What do snowmen like on their burgers?
What do you call a snowman on roller blades?

A snowmobile!
What does a snowman's wife put on her face at night?

Cold cream!
Where do snowmen go dancing?

Snowballs!
What happened when the snowgirl had an argument with the snowboy?

She gave him the cold shoulder!
What does a Snowman take when he gets sick?

A chill pill.