Under the Sea🦞
Posted on

June 10, 2019

in 1st Grade, 2nd Grade, Books, Coloring, common core, Crafts, Fun Themes For classroom, home school, Instagram, Kindergarten, Math, Pre-K, School, Teacher, teachers, Uncategorized
UNDER THE SEA FUN
Help your students understand some fun facts about
UNDER THE SEA while doing math fun!
Get your kids excited!
Wear Ocean blue for the day.


Read books about fish, the ocean and seaweed. (Book suggestions below.)

If you do not see any images refresh your browser.

Make ocean slime.

Draw a picture of your favorite part of the ocean!

Play Under the Sea Music!

Twist green streamers to decorate the room to look like seaweed.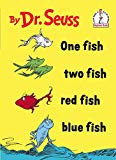 One Fish Two Fish Red Fish Blue Fish (I Can Read It All by Myself) (Hardcover) by Dr. Seuss (Author), Theodor Seuss Geisel (Author)
This is a fun read and therefore a fun listen! Amazing rhyme will entertain as always with Dr. Seuss. It is great fun with rhyming and rhythm, story line, and artwork.

This is a wonderful book. It has a message about not being selfish, giving of ourselves, putting others first, and being a friend. The Rainbow Fish is an international best-seller and a modern classic.
Eye-catching foil stamping, glittering on every page, offers instant child appeal, but it is the universal message at the heart of this simple story about a beautiful fish who learns to make friends by sharing his most prized possessions that gives the book its lasting value.
A story with a clever substitution of "Not by the skin of my finny fin fin". This is a fun, entertaining version of The Three Little Pigs. It is great for use in the classroom – it is short and relatively simple. Even from the title, students will get the connection to the original story.
Do a Ocean Themed Meditation