MEDITATION FOR KIDS 🌞 – SUNSHINE mindfulness
Posted on

June 26, 2019

in 1st Grade, 2nd Grade, 3rd Grade, 4th Grade, home school, Inspiration, Instagram, Kindergarten, Pre-K, School, teachers, Uncategorized
BE THE SUNSHINE IN YOUR DAY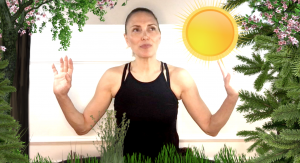 Sunshine Meditation for kids Start your day with sunshine.
Perfect for after recess or a playground, zoo or beach visit.
Regroup and recharge. Little Pretzel Yoga from Body Illumination!
10mins of charging your batteries and resetting your vibration!
Mindfulness Meditation for Kids… Simple but very effective breathing exercise which is an ideal introduction into Mindfulness.
This can be used to help ease worries, anxiety and stress as well as a great way to start your day! Unwind with your child and regroup after a busy event!
KUDOZ4KIDZ POSTS A PUMPKIN COUNTING FREEBIE
AT TEACHERS PAY TEACHERS