Jack-O-Lantern – Pumpkin Themed Kid Activities
Posted on

July 29, 2019

in 1st Grade, 2nd Grade, 3rd Grade, Books, Coloring, Fun Themes For classroom, Halloween, Holidays, home school, Instagram, Kindergarten, Math, Pre-K, School, Teacher, teachers, themed kid activities, TPT, Uncategorized
JACK-O-LANTERN THEMED KID ACTIVITES
PUMPKIN THEMED KID ACTIVITES
FOR THE SCHOOL CLASSROOM AND AT HOME!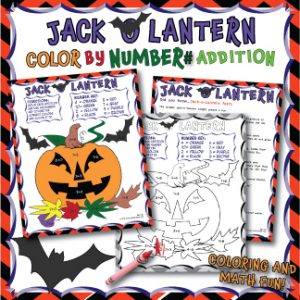 AVAILABLE AT TEACHERSPAYTEACHERS.COM – CLICK HERE
Product Description
Build Math fluency for addition and subraction with a JACK O LANTERN COLOR BY NUMBER FOR ADDITIONactivity page and lesson ideas!
Integrate into Lesson Themes:
THE HISTORY OF J O LANTERNS. Irish brought the tradition of carving pumpkins into Jack O'Lantern to America. But, the original Jack O'Lantern was not a pumpkin. Pumpkins did not exist in Ireland. Ancient Celtic cultures in Ireland carved turnips on All Hallow's Eve, and placed an ember in them, to ward off evil spirits.
CARVE A PUMPKIN
HALLOWEEN TRADITIONS
EMOTIONS OF A JACK O LANTERN. SCARY, HAPPY, EXCITED, ANGRY.
MORE IDEAS IN LINKS AND MORE FACTS ON "DID YOU KNOW" PAGE
Product includes:
FIND THE JACK-O-LANTERN ACTIVITY FREEBIE
DOWNLOAD OUR FREEBIE FIND THE JACK-O-LANTERN COLOR VERSION–
FIND_the_Jackolantern_color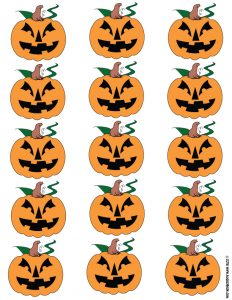 DOWNLOAD OUR FREEBIE FIND THE JACK-O-LANTERN GRAYSCALE VERSION–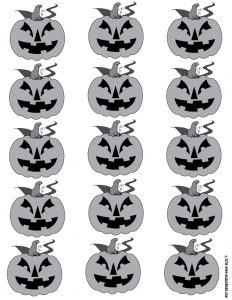 FUN MORNING ACTIVITY OR AFTER RECESS ACTIVITY!
Print out the JACK-O-LANTERN and cut them out. Tape them throughout the room or hide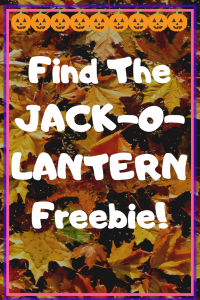 them. Prepare the kids the day before that they will have a fun activity for the morning! When they enter the room they will each be assigned a certain area of the room to find the JACK-O-LANTERNS. Another option is to send them in groups of 5 and each one has to find 1-2 each (depending on how many you cut out).
At home activity, if you are sending out 1-3 kids in your home to search, cut out multiple and JACK-O-LANTERNS have them find 3-5 each throughout the house! You could assign each child a room to search.
FUN BRAIN/VISION ACTIVITY!
A great exercise for the brain and vision is to hold the child facing outward into the room and then turn them in a circle 2-3xs and have them visually look for the JACK-O-LANTERNS. The JACK-O-LANTERNS needs to be placed throughout the room but not hidden. They have to point out and describe where they see the JACK-O-LANTERNS. It is excellent for the vestibular.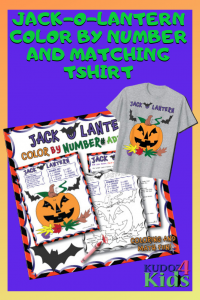 It is the little things that kids notice and remember. The finer details about how you wore your hair or your funny shoes
. Something that may seem silly or no big deal to a teacher may mean the world to a child or even a parent. Everyone notices the little things. Even when they don't they do. The whole experience is more fun. Someone may not be able to tell you why – they just know.
Sing the Five Little Pumpkins
Create FUN PUMPKIN CRAFT FOR KIDS!
Dress up like a Jack O' Lantern.
Wear a PUMPKIN PIE Hat (good for Thanksgiving too)
The kids love wigs and hats!
Wear a FUN PUMPKIN and JACK O'LANTERN Jewelry!
Try earring, necklaces, a bracelet, funky socks or anything that can get your kids excited to learn!
Pete the Cat is always a fun character. It's an adorable little book with a good message. No matter what you do, it's more fun when you have your friends. It also shows team work as the friends want to help finish with a chore so that they are all free to play together.
THE CLASSIC, The Great Pumpkin, Charlie Brown is a must-have for any child's Halloween book collection. This version is a bit fancy, almost felted. But the story is still the same… wonderful addition to add to story-time or circle time.
USA Today bestselling series!
Praise for Eva's Treetop Festival (Owl Diaries #1):
"Bright and colorful digital illustrations, large type, frequent speech bubbles and a
familiar story make this accessible to emerging readers… This series promises to
fill a niche for [new readers]. Keep flapping, Eva!" — Kirkus Reviews
"Appealing visuals (the text and art are set against the lined pages of Eva's diary),
punny dialogue, a few pratfalls, and Eva's unflagging enthusiasm make for lively
reading." — Publishers Weekly
"The colorful, adorable illustrations will be irresistible to young readers. The simple
text interspersed with speech bubble dialogue will engage beginning and intermediate
readers alike. This appealing chapter book will be a nice addition to a library's young
reader section." — Library Media Connection
PUMPKIN AND JACK-O-LANTERN JOKES FOR KIDS:
What are Jack-o-lanterns afraid of?
Things that go Pumpkin the night.

Why was the Jack-o-lantern so naughty?
His candle was wicked.

Why do Jack-o-lanterns stay on people's porches?
They have no hands to knock on the door.

Why was Cinderella not very good at softball?
Because her coach was a pumpkin.

What's orange and faster than a speeding train?
Super Pumpkin.

How did the winter squash pay for things?
It used pumpkin bread.

Why do pumpkins do so badly in school?
Because they had all their brains scooped out.

How do you fix a gourd?
With a pumpkin patch.

What did the pumpkin say after thanksgiving?
Good-pie everyone.

When is an orange not an orange?
When it's a pumpkin.
You may interested in checking out these related resources: