How Images help students and Growth Mindset
Posted on

May 22, 2019

in 1st Grade, 2nd Grade, 3rd Grade, 4th Grade, 5th Grade, Inspiration, Instagram, Kindergarten, Pre-K, School, teachers, TPT, Uncategorized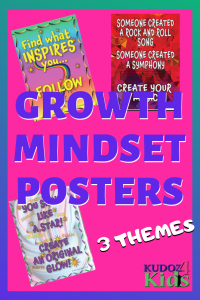 Visit our TPT Store.
Unlocking the Power
of the World's Educators
TpT is the go-to place for educators to find the resources, knowledge, and inspiration they need to teach at their best. We offer more than 3 million free and paid resources, created by educators who understand what works in the classroom. Our marketplace is growing every day to meet the evolving needs of the PreK-12 classroom. When educators get the resources and support they need, they're best equipped to inspire our next generation of learners.
Growth Mindset, the Law of Attraction & Creation, POSITIVE AFFIRMATIONS POSTERS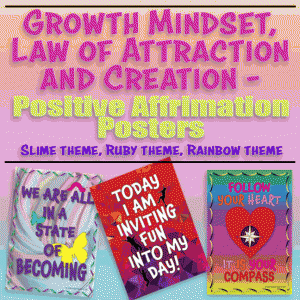 Nurture a growth mindset culture in your classroom. Mentor and motivate our future creators! Start new conversations about a growth mindset, the laws of attraction and creation. Help them to tap into the power inside each of them. The colorful designs and images are tied together with positive affirmations.
WHY IMAGES WITHIN EACH POSTER?
Students are surrounded by images in their everyday lives.
The use of images in the classroom is a pedagogical method focused at engaging students that are bombarded with media in their daily lives. Teaching with images can also help students' visual literacy skills and this will help with critical thinking. Teaching with images also assists the learners who are more visual-learners. Additionally, it helps reinforce ideas and concepts. Neuroscientists have found that imagery and perception share many of the same areas of the brain that function alike during both imageryand perception, like the visual cortex and higher visual areas. Haig Kouyoumdjian Ph.D. informs us, "A large body of research indicates that visual cues help us to better retrieve and remember information. The research outcomes on visual learning make complete sense when you consider that our brain is mainly an image processor (much of our sensory cortex is devoted to vision), not a word processor. In fact, the part of the brain used to process words is quite small in comparison to the part that processes visual images."
Affirmation, Growth-Mindset, POSTERS are perfect for Kindergarten, 1st, 2nd, 3rd,4th, 5thor 6thgrade or higher.
11 different affirmation posters (8.5″x11″), each with 3 different background themes – so you can decorate your room with all 11 from one theme or choose 3 or 4 from each theme and set up multiple areas in your room or bulletin boards.
There are 2 different colored versions of the Music Creation Slime Poster.
There is also lesson theme ideas for each poster concept included.
Please note that the designs are subtly different within each theme. Borders, images and colors may be have been adjusted slightly to work aesthetically within the different color schemes. However, the backgrounds are all the same within each theme.
The three themes of each poster are
· Rainbow

· Ruby

· Slime

Each affirmation (growth mindset focused) is focused on creation to help, mentor, motivate and inspire our future creators!
Enjoy and please send feedback.

Send a picture of this product and how it is used in your class/school to: support@kudoz4kidz.com
We will post it on our blog.
You might also be interested in the following related products:
Thanks so much for your interest and consideration!
VISIT US: